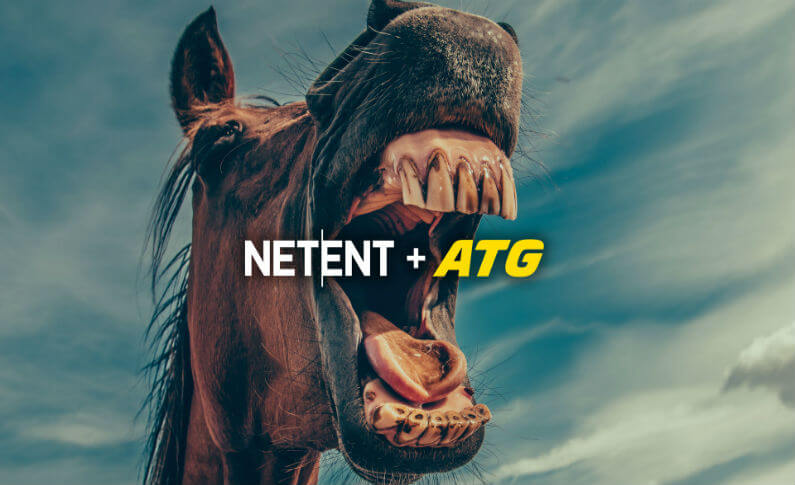 Posted in Industry
November 8, 2018
NetEnt & ATG Partnership
Just as we mentioned how NetEnt is trying to get licenced and break into the US market and how they successfully appeared on Canadian and Lithuanian markets a few weeks ago, we hear the news that they have partnered with their Swedish colleagues, ATG.
NetEnt is not only the biggest online gambling company in Sweden or Scandinavia but also one of the biggest firms in the entire world. Their main goal is without a doubt to get into any regulated market they can.
AB Trav och Galopp, or the ATG, is the most popular horse racing website in Sweden, and they will offer NetEnt's games starting off the very first day of 2019. You might find that date weird, as there is absolutely no reason to start on such an official date when it doesn't make any difference, or actually benefits both operators and players if they manage to start performing together earlier. The reason exists, and it is the upcoming change in Sweden's online gambling law. It's not just the small upgrade in the law, but entire new sections are appearing, completely regulating the market and allowing giants like NetEnt to operate in the country safely.
We will see partnerships such as this one more often in the near future, because of the regulated and "re-regulated" markets. It is good for both parties, as ATG is one of the biggest names in Sweden when it comes to gambling, allowing NetEnt to get a huge market share right off the bat, while ATG gets to grow and provide their customers something other than horse racing betting.
About NetEnt
The company was founded more than 20 years ago, in 1996. That's when the online gambling started (the first steps were made maybe one to two years prior) and first casinos, software and platforms appeared online. Who would have thought that the industry was going to grow so much and become one of the multibillion-dollar industries?
They are operating both business-to-business (B2B) and business-to-customer (B2C), and they are equally successful in both modules. Players get to enjoy various games, while other companies can contact NetEnt in order to get their staff professionally and properly trained, learn about business intelligence, learn how to increase their profits, etc.
NetEnt's back office is an extremely useful tool, as it allows anyone who's working on casino management tasks to have a lot more fun and perform those tasks a lot easier.
Games
Some of the most popular NetEnt games, which you probably heard about or you actually played them already, are:
Five NetEnt slots with the highest RTP are:
Even though these are the highest numbers, the RTP does not fall below 95%, which makes all slots more or less equal. Read more about RTP and different slot types, as it is important to understand that playing at a machine with higher return does not mean that you are going to win more money, or lose less.
Jackpots
Chances are you've heard about NetEnt Jackpot prizes. The main reasons for that are Arabian Nights and Mega Fortune slot games. The highest Mega Fortune jackpot is at the same time the highest jackpot ever to be won at an online slot machine – over €17 million! The lucky person who won the highest Arabian nights jackpot got half of what the Mega Fortune winner got (around €8.5 million).
Keep in mind that these jackpots were not won directly at the NetEnt casino, but at other casinos that had NetEnt games in their library. The highest Arabian Nights win is €3.3 million at the NetEnt casino.
Bonuses
As NetEnt games can be found in hundreds of casinos operating all over the world, we will mention a few that offer the most, from several different categories.
Welcome Bonuses
These are the ones you always use with the first deposit, as they are the most generous ones in general, because of the high percentage, decent limits and sometimes Free spins, such as in these cases:
We picked such different offers on purpose, as it allows you to pick the one that suits your budget and your playstyle the best.
Featured Casino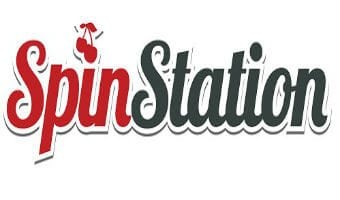 Perfectly blending slots and table games in a fun gaming environment, SpinStation Casino provides players with more reasons to play online. New players will be treated to great bonuses and perks, starting with the massive 'Welcome Package', which will reward new members with €3,000 in bonuses with 100 Bonus spins, given on top of the bonuses for the first three deposits. Can you afford not to try it out?
No Deposit Bonuses
Even though preferred by beginners, who are not comfortable enough to spend their own money yet, veterans and experienced gamblers may want to grab the opportunity to get money for free and possibly get some additional profits.
All three provide their players with €10, and you'll have to visit official websites to get promo codes and see the complete guide on how to get €10 for free.
Top 5 NetEnt Casinos