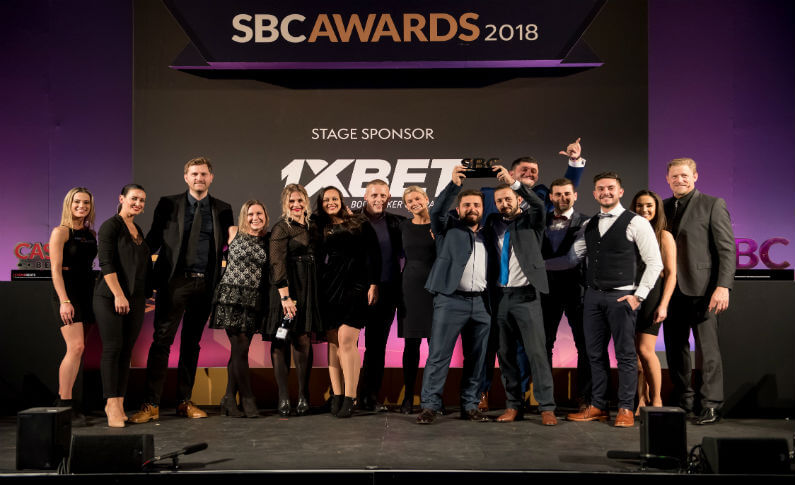 Posted in Industry
December 25, 2018
Mr Green is Rising Star Awardee at Annual SBC Awards
Mr Green, a Swedish gaming company owned by Mr Green & Co AB (publ), continues its winning streak thanks to an award given at the annual SBC Awards in London. Best known as an award-giving body that recognizes excellence and innovation in sports betting, the group decided to recognize Mr Green as one of its winners for 2018. The Swedish gaming company was awarded as the 'Rising Star in Sports Betting' and joined other leading online casinos and sports betting facilities like Bet365 and Kindred as winners.
As one of the newest players in the industry, Mr Green has managed to show its commitment and understanding of players and customers' needs. It was in 2016 when the company first introduced its Sportsbook facility complete with innovative tools and coverage of the top sporting events around the world. In 2018, the company has expanded its coverage of sporting events which include football, Russia 2018, and will also put the spotlight on Olympics 2020. This is supported by the addition of new and smart widgets that allow players and bettors to play with fun and confidence. And these innovations didn't go unnoticed as the sportsbook section of the casino saw a 375-percent increase in revenues (Q3, 2018) and it snagged a recognition from SBC Awards clearly validating its standing as an emerging brand in gaming.
Although the award is in recognition for its efforts in sports betting, Mr Green has been cited as well for its commitment to responsible gaming through Green Gaming. The innovative betting platform, Green Gaming initiative, and its premium set of casino services clearly make this Swedish online gaming brand as a leading platform for all types of casino players.
Mr Green Casino – More than Sports
The company's initiative to include responsible gaming helped boost the standing of Mr Green as one of the leading online gaming hubs today. As an online casino operator, the management understands that its role goes beyond the delivery of a casino or sports betting platform. It also understands the need for a shared responsibility and the importance of providing customers with tools that can promote convenience and responsible gaming.
The Green Gaming facility of the casino is actually a predictive tool that can help players get an understanding of their playing behavior. This feature can be unlocked in 5 easy steps and once unlocked, it will provide customers like you with suggestions and recommendations on how to play in a responsible manner. Some of the noteworthy tools that are added in the system are deposit limits, loss limit, wager limit, and session limit. These features allow players to enjoy the games and services at Mr Green in a more responsible manner.
Start Your Mr Green Adventure
The award for its sportsbook and citation of Green Gaming solidifies the branding of the Mr Green online. But more than these innovations, the online casino is best known for its complete and premium selection of casino games and services which the operator describes as a complete 'Mr Green Adventure'. As soon as the player signs up for an account, he will get access to one of the best collection of casino games including slot games, jackpot games, live dealer games, and the Green Exclusives. The Green Exclusives are considered the casino's best offers as these are entertaining, lucrative, and unique only to the Mr Green platform.
Featured Casino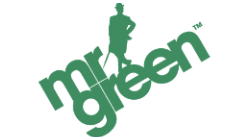 There really aren't many online casinos that exceed Mr Green Casino. With a fantastic selection of games, easy depositing options and a nice selection of bonuses, this casino should appeal to all players. If you're a bonus hunter, you've come to the right place, as there are loads of great bonuses and promotions to take advantage of at Mr Green Casino. They start with the Welcome Bonus, which is a 100% first deposit bonus, worth up to £100. What's more, players will also be rewarded with 100 Free spins at selected slots when they deposit £20 or more for the first time. Claim it all and start playing today!