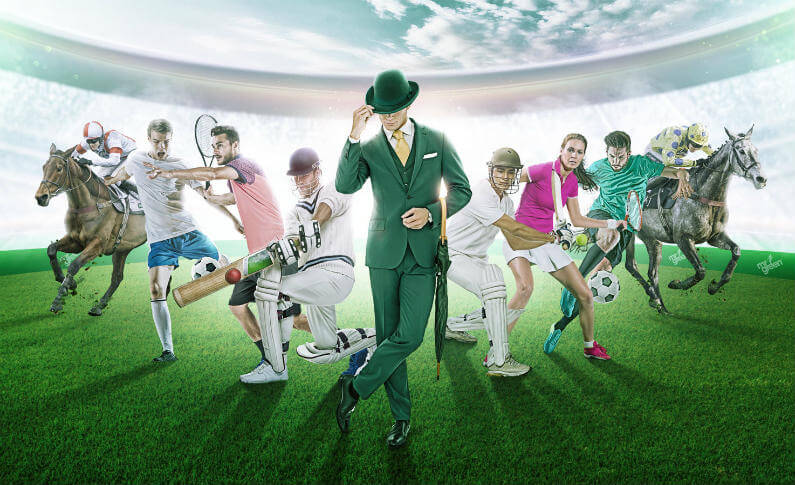 Know Your Online Casino Mascots this 2020
There's no stopping the growth and popularity of online casinos. If you're following the developments of the industry in the last few years, surely you have noticed the increasing number of casinos made available online. It seems that there's a new batch of gambling websites that are introduced every quarter. And in the spirit of friendly competition among these casinos, different platforms come with different competitive advantages from bonuses, casino campaigns, and quality of games. Some online casinos are highly professional, some 'too serious', and there are gambling platforms that are fun, vibrant, and too cheeky for comfort. 
But there's another way casino operators push for identity online – its use of mascots. If you think that mascots are reserved for fast food business, well think again. To differentiate and add a new layer of fun and style, many online casinos today are relying on mascots to become the 'face' of their marketing strategies. In the spirit of fun and learning more about your casino operators, we list down the most popular and and fun mascots to every grace the homepages of casinos.
Meet the Royal Panda of Royal Panda Casino
Who can say no to this cuddly and truly adorable mascot from Royal Panda Casino? When you sign up for real money account with the casino, you'll meet this adorable creature in action. You'll find it munching on bamboo shoots, managing the cashier, or riding the skiing board to introduce a new promotion. This mascot is everywhere as he acts as the brand ambassador, providing players with information about the latest promotions in the business
The Dapper Mr Green
Who is Mr Green? No one knows his exact name, address, and in preferences in life. But one thing's for sure. This gentleman who acts as the brand ambassador of Mr Green Casino is a passionate supporter of the best casino games and responsible gambling. When you play at Mr Green Casino, you will constantly find Mr Green observing your every move, wager, and play. Don't think that this guy is intrusive. On the contrary, the dapper Mr Green is on it for your general welfare and protection. As part of the business model of the casino operator, Mr Green Casino guides the customers to responsible gambling at all times thanks to its Green Gaming initiatives.
The Colorful Alien of PlayFrank Casino
There's an alien in town and he's not on it to bring chaos. Instead, this one-eyed being acts as the face of PlayFrank Casino in introducing its games and casino promotions. You will see this alien being in almost all pages of the website, on the games lobby to the promotional pages.
The Fun-Loving Leprechaun of Pots of Luck
You know or certainly read the story about the Leprechaun. According to an Irish folktale, the leprechaun is a bearded man known for his mischief and hides a pot of gold at the end of a rainbow. Now, the famed leprechaun can be found in Pots of Luck Casino and currently guides the instant wins and jackpots in this casino. Instead of being feared, this leprechaun is is friendly and fun-loving who is ready to welcome the new players of the casino.
Featured Casino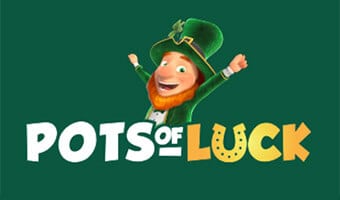 At Pots of Luck online casino, players are given a chance to play and explore their luck! As an Irish-themed casino, Pots of Luck offers a great selection of mobile and instant play casino games that can work for different budgets and needs. There is a fantastic Welcome Bonus package, worth up to £400 plus 175 additional Bonus Spins on selected slots. Grab it - you could be a winner!
Up Up and Away with Captain Rizk
Now, this is not exactly a mascot and we're on the fence if he's adorable and exciting option for an online casino. When you visit Rizk Casino, one of the first things that you'll notice is the presence of a casino super hero who goes by the name of Captain Rizk. He acts as the brand ambassador of the casino and you can find him in the homepage and the promotions section. You will notice Captain Rizk in different poses, breaking the brick wall, flying high while introducing its Reel Rewards, or simply standing still while welcoming new customers.
Featured Casino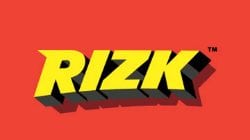 Rizk Casino, despite being a really young site, manages to get nearly everything right. The bonuses and promotions are really good, the range of games is particularly impressive, and the overall design of the site is pretty much perfect. The Live Casino Welcome Bonus at Rizk is pretty straight forward - all new players can get a 100% bonus up to £100 on top of their first deposit, providing they deposit at least £10. We'd take that any day of the week - sign up and try their range of games today!
Dashing Jonny for Jonny Jackpot Casino
If you're into dashing and handsome guys, then Jonny of Jonny Jackpot Casino is the closest thing that you can get. The operator goes to extreme length to make Jonny as dashing and presentable as possible. When you open its homepage, you'll instantly notice Jonny guarding the virtual casino floor. If you stare long enough and move the mouse towards him, he winks and guides you to click the Welcome Bonus. Now, that's a warm invitation to try the games.
These are just some of the popular mascots and endearing brand ambassadors in the online casino industry. Did we miss the mascots that you know and love? 
Check out our newest casinos right now:
Newest 5 Casinos Added