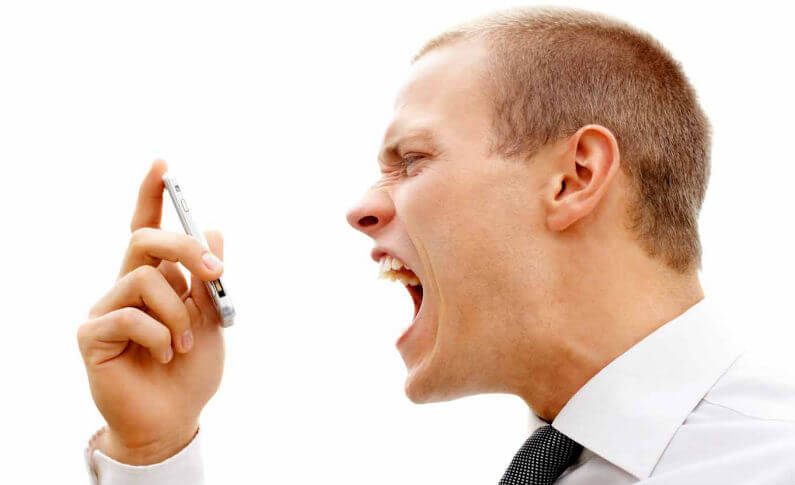 Posted in Guides
November 12, 2019
How to Solve a Casino Dispute
Online casinos are in the business to provide entertainment and opportunities for players to collect instant wins or even collect life-changing jackpots. Although it's business, casino operators strive to provide the best casino services and assistance. Whether it's in the form of game availability, technical help during game disruptions, or even the processing of payments, operators strives to provide complete and satisfying assistance to players. In short, the online casino industry operates for the mutual benefits of both the players and operators. The casino operators deliver the games and jackpots and players, on the other hand, plays the games wager money for these prizes. 
However, it's not every time that the process is quick, seamless, and stress-free. Just like other business transactions, some issues and problems comes up along the way. Players will encounter casinos with slow loading games and sections. Also, payouts are slow and the verification procedure is complicated. Or bonuses are not credited to the players' accounts. Or worse, you end up not getting the money that you have collected through months of play! So how do you address these situations? What are the best action steps that you can take to solve a casino dispute? 
In this comprehensive player's guide, we take a look at the solutions and the step-by-step process that you can take in case you're at the receiving end of these problems. Specifically, this guide will cover the following topics and concerns:
Importance of checking the background of an online casino

Reading the Terms & Conditions and checking the reliability of Customer Support

Filing a complaint or dispute using the appropriate channels

Contacting the UK Gambling Commission for UK-based players

Working with ADR to push the case

Knowing your rights as a player and customer

Understanding the process and the costs involved

Taking the case to court when necessary
So How Can You Avoid Disputes?
As they say, prevention is always better than cure. And this is true as well when it comes to casino gaming. As a responsible player, you need to make sure that your casino experience is always safe and memorable. To do this, you need to remember a few things when playing online. One important consideration is the security and reliability of the gaming platform. The casino should be trustworthy enough so you can confidently deposit your money. You can conduct some background checks, contact Support if its available, and join community boards to engage with other players. If possible, you can also make use of the Free spins offered by the casinos so you can test their services.
More importantly, you should access and read the Terms & Conditions or its Bonus Policy. Sometimes, the cause of the player's inconveniences and complaints are rooted in misunderstanding and failure to read the Terms. But if the complaints are truly valid, then it's time to contact Customer Support.
Step 1: Contact Customer Support
This is the first thing that you should do when you encounter issues or problems on the site. For example, your requested money takes a long time to arrive in your account. As per the published withdrawal policy, your withdrawal request should be ready in 2 to 3 ways. However, after a week the casino fails to credit the money to your account. Another popular issue relates to the casino bonuses that are not credited to the account. If you have encountered these issues, then make sure you instantly contact Support. Casinos treasure their online reputation and they usually makes sure that all complaints are addressed. 
You can reach the management through various channels like Live Chat, email, online form or by calling a toll-free number. Whatever contact channel you choose, make sure that you are upfront and offer complete details regarding your complaints. Still not convinced with the solutions offered? If yes, you can take a step further by working with established affiliates like HitCasinoBonus.
Step 2: Use Casino Complaint as Provided by Established Affiliates
You can also rely on help from top affiliates in the business like us at HitCasinoBonus. We don't just publish game guides and casino reviews; we also provide you a platform where you can submit your complaints to casinos. To use this feature, you need to provide all the necessary information and complete a series of questions. Drop us an e-mail and we will try to help out!
Step 3: Reach Out to an Alternative Dispute Resolution Party or ADR
For drawn-out and complicated casino complaints, players should work with an Alternative Dispute Resolution Party or ADR. This is an independent party that is authorized by a licensing authority to look into players' complaints. If you are from the United Kingdom or your casino is licensed in by the UK Gambling Commission, you can have access to several ADRs in the industry. 
According to Gambling Commission rules, each casino is required to offer at least one alternative resolution body. Some of the popular ADRs recognized by the Gambling Commission are the Bacta ADR Service, Centre for Effective Dispute Resolutions (CEDR), eCommerce Online Gaming Regulation and Assurance (eCOGRA), and Independent Betting Adjudication Service (IBAS). Complaints are often addressed within 90 days and players may encounter some costs when completing the process.
Here's a look at the description of each ADR and ways on how you can contact them:
Bacta ADR Service. This is a leading remediation service provider of the gambling industry and it's currently available in the English language. You can submit your complains online and this will be processed instantly. You can send an email to

enqs@bactaadrservice.org.uk

to make an inquiry.

Centre for Effective Dispute Resolutions (CEDR). Based in London, this office is considered the largest conflict resolution and management team in the world. Although it does not solely focus on gambling, the office can help provide advice. You can send them an email at

info@cedr.com

.

eCommerce Online Gaming Regulation and Assurance (eCOGRA). This is one of the most popular independent bodies for iGaming online. It conducts tests, certifications, and draft standards for online casinos. To get help, you can send an email to

info@ecogra.org

.
For the complete directory of these organizations and websites, we highly recommend that you check out our homepage. At HitCasinoBonus, we don't just provide you with bonuses and game guides. In our efforts to promote the welfare of our clients, we also review online casinos and publish the contact details of the top ADRs in the business. Also, our reviews of the casinos usually include contact details. You can use these reviews to contact the casino.
The Gambling Commissions recommends that you contact at least one ADR when it comes to conflict resolution. But if this step still doesn't work, then there's one final step that you can take: file a case in the court.
Step 4: File a Case
You should know about your rights and the laws before you file a case. If you are from the UK, then these casino complaints will fall under the UK Consumer Rights Act of 2015. Before you proceed to this step, it's recommended that you exhaust the initial remedies like contacting Support and working with an industry-recognized mediator. Sometimes, the issues that you will encounter online are due to gaps and lack of communication.
Casino disputes can be stressful, tiring, and financially-draining. You can also suffer psychologically by simply thinking about your complaint. As much as possible, you need to avoid these problems. This can be done by practicing due diligence when planning to play online. Make sure you check the license and background of the casino and you read the Terms & Conditions. When issues crop up, make sure you act instantly. Contact Support using the updated contact details. You can use our online directory to learn more about casinos or to get a full list of their contact numbers.