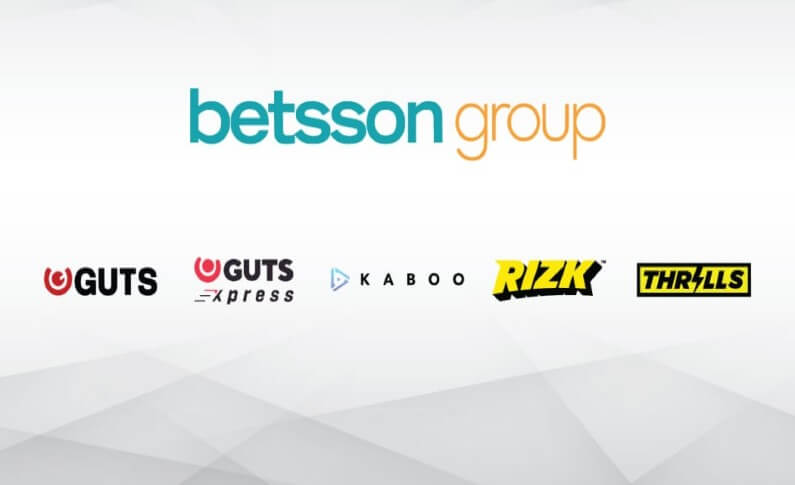 Posted in Industry
March 12, 2020
GiG Ships off Several of its Casino Assets to Betsson
The major provider of platform services for casino operators GiG (Gaming Innovation Group) has agreed to sell some of its casino assets to Betsson Group in a deal that's estimated to reach a value of €50 million over the next two years. Through this agreement, GiG will ship off several of its well-known brands, including Kaboo, Rizk, Guts, and Thrills. 
Under the terms of the deal, Betsson is required to make a €22.3 million cash payment for this acquisition, as well as a prepaid platform fee of €8.7 million. The Swedish juggernaut is obliged to keep all four brands operational on GiG's platform for at least 30 months. 
During the first 24 months, Betsson will have to pay a platform fee, calculated from their net gambling revenue. According to the share purchase agreement (SPA), the deal is expected to close by April 2020. This is because both companies must comply with the demands of multiple regulatory bodies that must give the green light for the transaction. 
Featured Casino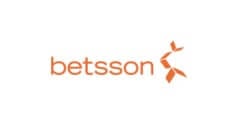 Knowing Betsson, their gaming platform, the magnificent range of online games, the security measures that they have adopted and the kind of transparency they offer to their players is commendable which makes us trust them. Bonuses is obviously the favourite part for players. Betsson offers a good range of bonuses to the users. A compulsory Welcome Bonus is given to each user that registers for the first time on Betsson's website. Sign up today to claim your 100% up to €100 bonus!
Focus on B2B for GiG
GiG will use the takings from this transaction to repay its SEK 300 million bond loan that expires in 2020. The company said that its decision to sell its B2C business was the result of a strategic shift the company started last November: 
"By divesting the B2C vertical, GiG will free up resources, enabling full dedication on driving and growing its B2B business, securing stable and sustainable earnings and profit margins. GiG sees a large and sustainable addressable market for its platform business as the regulation of the iGaming industry continues and is well positioned with the omnichannel platform offering to capitalise on the continued digital transformation of the worldwide gambling market."
GiG also believes that, through its omnichannel platform, it has what it takes to take advantage of the digital evolution of the global gambling market. 
As part of its strategic review, GiG has also decided to upgrade its platform and make it 'sportsbook agnostic'. While in rebuild mode, they also plan on forging partnerships with other betting technology software providers to offer first-class solutions to its clients. 
This deal will allow the two companies to manage their B2B solutions without the conflict of their B2C brands. 
GiG also plans to team up with gambling companies in the US market. Currently, GiG is one of the few B2B providers that offer omnichannel services in multiple states across the US. 
What About Betsson?
On the acquisition of GiG's B2C ventures, Pontus Lindwall, CEO of Betsson AB stated: 
"We believe this deal offers a good opportunity for Betsson to consolidate, create synergies and apply our core B2C skills and marketing insights to scale these assets to their true potential. The agreement with GiG further strengthens and expands Betsson's outreach and growth potential for its proprietary sportsbook and payments platforms in the B2B market. 
Betsson has significantly invested in the development of its sportsbook and now delivers a powerful offering. A key strategy is to grow our sportsbook with B2B customers and I am excited to collaborate with GiG as a distribution channel. We share the same passion for sports betting and providing a player environment which is unique, entertaining and safe."
GiG CEO Richard Brown commented that the deal allows them to focus towards B2B segment: 
"I am very excited about this transaction as it provides multiple upsides to GiG. While putting the Company in a financially sustainable position, it gives us the ability to focus on where we see real long term shareholder value. This transaction serves as a strategic focusing of the Company's efforts towards the B2B segment. Offering both B2C and B2B services had synergies in the past, however, the current conflicting priorities of the two business areas, and increased complexity in the market, have lessened the potential offering on both fronts and our ability to sign new customers.
"Additionally, the planned integration of Betsson's sportsbook into our platform offering, not only provides cost saving synergies, it also allows us to offer one of the most well-renowned European sportsbooks to our current and future B2B partners. We are excited to support Betsson's growth of the brands we have built and now look forward to GiG next chapter as a specialist iGaming B2B provider."
We still don't know what the future holds, but it's possible that we'll see new features integrated on newly-acquired Betsson casinos, such as new software providers and games, payment methods, and more. 
Featured Casino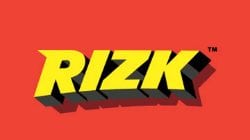 Rizk Casino, despite being a really young site, manages to get nearly everything right. The bonuses and promotions are really good, the range of games is particularly impressive, and the overall design of the site is pretty much perfect. The Live Casino Welcome Bonus at Rizk is pretty straight forward - all new players can get a 100% bonus up to £100 on top of their first deposit, providing they deposit at least £10. We'd take that any day of the week - sign up and try their range of games today!