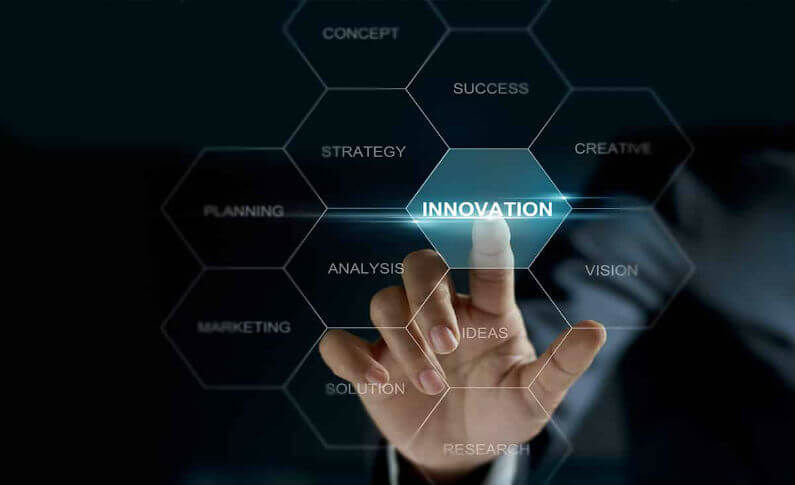 Posted in Industry
October 20, 2019
Expect a Casino Gaming Revolution Thanks to New Technologies
For the longest time, the sports betting industry has led the way when it comes to innovating the products, betting services, and the experience in general. For example, betting platforms have paraded their live streaming services and in-play betting for years.
The online casinos, on the other hand, has been stuck in their best practices for years. And when one aggressive casino operator announces an improvement in its services, it's often ignored due to the high standards set by sports betting websites. Just take the case of LeoVegas and Videoslots, two leading online casino operators that announced an 'industry's first' last July which allows its players to enjoy its split-screen function. This feature allows its customers to play and enjoy at least two casino games on one screen. 
However, some industry observers were not excited and pumped up regarding this new offering. The reason? Other types of games and gambling services have been using the feature for quite some time now. Many poker websites have been using features for years. The leading sports betting platforms are known for their updates and innovations including the use of new cash and the use of 18 different variants of social betting. The betting industry thrives on innovation but the online casino environment is found wanting.
Compliance and Game Issues Haunt Online Casinos
So what's the problem with online casinos and why is it having a hard time catching up the innovation set by the sports betting platforms?
Benedict McDonagh, MD of Green Jade Games, share the same concerns. And for him, the problem can be found on the supplier side of the sector. In his analysis, the problem of the industry can be explained by the lack of improved game types. Even if the marketing is good, players will still ignore the offering if the games are of poor quality. Other industry insiders and managers point to another reason – compliance concerns. According to Nik Robinson of Big Time Gaming, many casino operators are burdened by the rigor of compliance.
Compliance is a standard requirement in the business and it's one procedure that's time-consuming, challenging, and costly for many online casino operators. In an interview published on EGR, Mr. Robinson shared the need for a focused effort on the industry. "You have to be sure the market you are looking to target gets the best possible version of the game you are making". He added that this is not a problem with sports betting because there is already an inherent passion and interest in the sport. Also, sports betting platforms are known for providing a seamless customer experience. During in-play betting, players simply glance on a screen and tap the options. Furthermore, betting and cash-out is fast.
The issues faced by online casino operators are compounded by changing the world of entertainment and customer needs. To remain competitive, operators now change their marketing strategies. Instead of focusing on high-value customers, many are going mass market. They are also competing with other established forms of entertainment like Netflix and other streaming services. In short, the challenge for many operators is to remain engaging for players. 
So how are these operators responding to the challenges?
How Online Casinos Will Innovate in the Next Few Months
Even in the face of challenges, industry observers are still hopeful about the prospects. Ross Parkhill, director of the casino at Gaming Innovation Group (GiG) is paying attention to the changes that will be made by challenger banks like Revolut. These platforms will simplify the sign-up and verification process.
Another challenge for operators is identifying the right game to meet the specific demands of the customer. To compete, operators will invest in a technology that can help 'predict' the gaming needs of players. This is now practice at 888 Casino through its Orbit platform. Through its machine-learning algorithm, it manages to deliver the right gaming content to the right players. Many casinos today feature hundreds of games and it's often impossible for players to sift through the options. What 888 Casino is doing is to provide gaming suggestions to players similar to what Netflix is doing.
Featured Casino
888 Casino continues to be the undoubted leader in the online gambling industry since its launch in 1997. The casino is offering the largest number of games for online gambling covering the array 888 Backgammon, 888 Sports, 888 Bingo and 888 Poker, to provide the unmatched online gambling fun. Read through our review and learn how to claim a huge Welcome Bonus package worth up to €1,500! 18+ only, T&Cs apply (see link below)
Personalized Messaging
Another emerging technology that's being used by online casinos today is personalized marketing messages. This is now a practice at 888 Casino and the use of personalized messages is not just used on landing pages but in real-time communications as well. Instead of sending different offers using email, the operator now uses real-time systems to identify the activity of players and communicate accordingly. According to a representative of the company, this new technology is also helpful in identifying risky behaviors online.
Time to Get Social
Operators are also looking at the features of a social casino. Playtika, a company that taps into the benefits of social gaming has announced a mobile app revenue of $72 million for July (2019) alone. To improve on the services, companies that want to invest in the platform can improve the overall user experience of the apps and the use of gamification to encourage players to play and come back for more. Gamification is not a novel technology and this has been used by dozens of casinos for years. But this is still seen as an opportunity for many casinos like Rizk Casino, a popular online casino from GiG. Specifically, the casino is best known for its 'Wheel of Rizk' which gives players the chance to spin the wheel of bonuses and prizes.
Featured Casino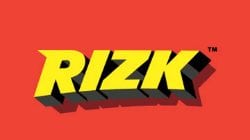 Rizk Casino, despite being a really young site, manages to get nearly everything right. The bonuses and promotions are really good, the range of games is particularly impressive, and the overall design of the site is pretty much perfect. The Live Casino Welcome Bonus at Rizk is pretty straight forward - all new players can get a 100% bonus up to £100 on top of their first deposit, providing they deposit at least £10. We'd take that any day of the week - sign up and try their range of games today!
Communal Games?
One of the best things about sports betting sites is the ability of players to play and compete with others. Now, online casinos are copying this strategy to come up with communal games. Under this arrangement, groups of players can team up to play together and chase the jackpots.
The industry is fast-changing and the customers are looking for a more engaging experience. And the casino operators are left with no chance to but to rethink their efforts. And these efforts are finally paying off. In the next few months, expect to see some changes in online casinos and all these are expected to improve player experience!