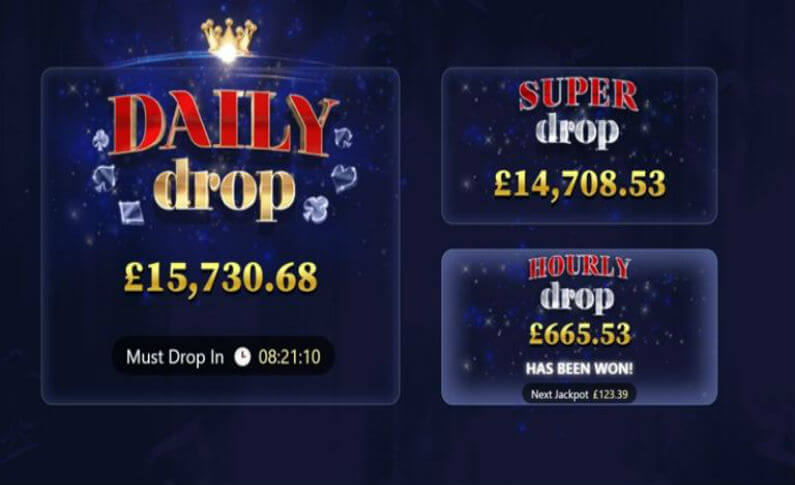 Posted in Promotions
November 24, 2019
Daily Drop Jackpots from Red Tiger Gaming
Players are drawn to online casinos for several reasons. Some players are looking for the excitement that's delivered by premium and 3D slot games offered by top vendors. Other enthusiasts pursue the challenge of table games like roulette, blackjack, and baccarat. Others simply want to relax and forget about the worries of the daily grind. But for most players, there's one important reason why they play: to score the biggest jackpots on these games. Who wouldn't want to collect a nice paycheck after playing one's favorite game? Everyone aspires to take home the jackpots and it's just icing on the cake if these games boast premium visuals and bonus features. And it's even more special if these jackpots are programmed to be given daily.
Sounds too good to be true? Not quite. 
Making Dreams a Reality – One Jackpot at a Time
It's now possible thanks to a new jackpot program from Red Tiger Gaming. Now part of NetEnt, Red Tiger Gaming is known for its Daily Drop Jackpots that offers players a chance to win up to 3 jackpot prizes. Available as a network-wide jackpot program, this promotion from Red Tiger Gaming operates from a license to operate from the Malta Gaming Authority (MGA). 
Under this promotional arrangement, selected Red Tiger slots carry the jackpots and these can be triggered any time of the day, daily. There's no need to worry if you are not familiar with Red Tiger Gaming slots that carry the jackpots. Just visit your preferred online casino that runs using Red Tiger, scan for games that are tagged by the promotion, play within the time frame of the jackpot drop, and be the lucky winner!
When you sign up for an account that runs on NetEnt and Red Tiger, you can easily spot the games that are linked to the network jackpot. There is a jackpot window that will inform you if the game is part of the promotion. Choose this game so you'll have access to a jackpot prize that's designed to be awarded within the day. Also, you get the chance to enjoy the Infinity Free spins feature available on Red Tiger slot games.
Check out our comprehensive guides on Red Tiger and NetEnt!
3 Progressive Jackpots to Love in Red Tiger Slots
As the name suggests, these jackpots are can be collected before the day ends. More than this offer, players can also expect three different types of progressive jackpots that are included in the Red Tiger slot games:
2K Must Drop Jackpots
This is your Red Tiger jackpot that should drop before it reaches the 2k mark. Red Tiger Gaming slots are some of the most colorful and popular games around and it's not long before this amount is breached in an online casino.
Big Drop Jackpot
If you are looking for the biggest jackpot of them all, then pay attention to the Red Tiger games that offer this.
Daily Drop Jackpot
Here, you can expect the games to offer the jackpots before the day ends. The jackpots are local to the casino so you should choose the right casino where you can play these progressive Red Tiger slots.
Read more about progressive jackpots in our great guide!
Why Should You Play the Daily Drop Jackpots of Red Tiger Gaming?
If you looking for the best chance to win any of the jackpots, then now is the best time to consider these exclusive Red Tiger games. If in other games you will wait for hours or even days before the games will award the massive jackpot, these Red Tiger titles are designed to drop the jackpots daily!
Also, these jackpot titles are highly recommended thanks to their design, themes, and bonus features. These games are innovative and fresh and have collected awards from their peers and award-giving bodies in the industry. For example, the company scooped an EGR award in innovation (2017), tripled the collection in 2018, and earned the Best Slot award for Rocket Men (2018). 
Furthermore, these slot titles from the company boast better value for money. Today's best selection of slot games you can play online feature RTP that ranges from 96 to 97%. Red Tiger Gaming pushes the entertainment value and satisfaction limit of players by throwing these jackpot slot games in the mix. These slot games don't just offer a decent RTP; these games are known to deliver the jackpots before the day ends.
What is RTP? In this guide we will give you the answers.
How Much Jackpots Can Be Won?
The biggest reason why you should try out this new jackpot product is the amount of jackpots that can be won. Aside from the fact that a jackpot is available daily, you will also gain access to massive prizes on selected games. Although Red Tiger Gaming did not provide a comprehensive list of games under this campaign, you can be sure of some of the best jackpots in exciting games. The company's Jackpot Network which was launched in April 2019 has already paid out at least €8m. So far, the biggest payout happened to a Betsson player who managed to collect €78,429 from a wager of €2 on the Dragon's Luck Power Reels slot game. 
In a statement, a representative of the company commented on the positive response of the players on the jackpot pool. Mr. Ejlertsson, Head of Business Development, shared his excitement and hopes for bigger things for the games.
Where to Play and Enjoy the Drop Daily Jackpots?
Not all casinos will carry these games from Red Tiger Gaming. As of the last update, the company inked deals with premium casinos from the United Kingdom and the majority of these casinos also run using the NetEnt software. Some of the popular casinos that carry the Drop Daily Jackpots of Red Tiger Gaming are Betsafe, Casumo Casino, Rizk Casino, and Guts.
Featured Casino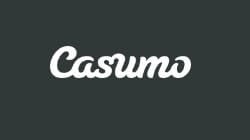 At Casumo Casino, casino player experience and satisfaction take center stage. Bonuses and Free spins are central to the offerings of Casumo Casino, and one of the biggest promotions offered is its Welcome Bonus package. New players who will create an account with Casumo can be rewarded with up to 30 Free spins on Book Of Dead and an extra €300. Good luck from all of us! T&C apply - please follow the link below.