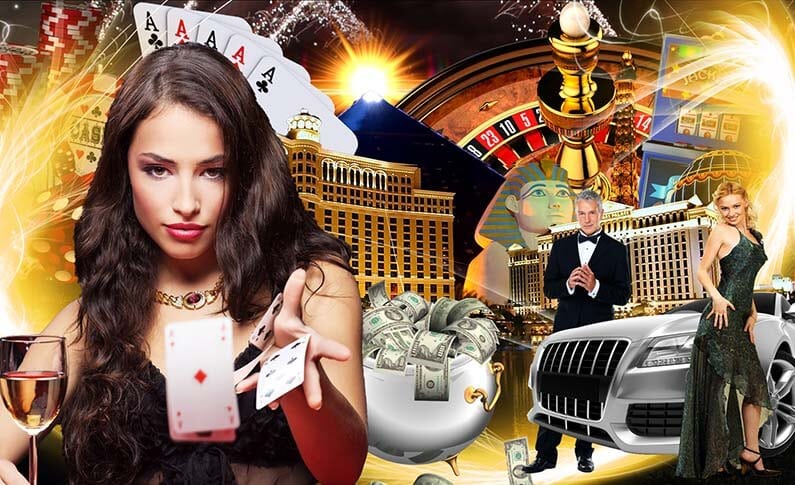 Clever Bankroll Management Tips for Successful Online Gambling
Online gambling can be a highly rewarding experience in many ways, but one must never forget that gambling of any kind can result in significant monetary losses. If you want to avoid this and enjoy your games with a positive balance, you need to manage your casino bankroll wisely.
This isn't an easy thing to do for some people as there are some types of players who can get too caught up in the thrill of the game. Therefore, you should plan your spending in advance and if you feel you might get in a bit over your head, put a few safeguards in place so that you can't overspend. All reliable online casinos offer various types of assistance for this specific purpose. They include spending and account limits, temporary blocking of an account, contacts of the counseling centers for gambling addiction, etc.
Types of Casino Players and Their Financial Strategies
While there are some bankroll management tips that should work for everyone, you need to understand that there isn't some ultimate formula that would fit every player's needs. However, there are specific types of personalities common to the majority of players. Understanding which group you fit in will help you develop a more efficient money management plan and prevent any potential problems.
These classifications vary, but the most common distinction recognizes five types of gamblers:
Risk seekers
These are the people who are in the game for the thrill of it. They are aiming for the Big Win, but they are controlled enough to keep to the bets with a low losing marker. Unfortunately, these stakes don't offer a good chance of actually winning big, but they help you not to lose a lot of money while you are trying to achieve the desired goal.

Strategy: A risk seeker should keep going after their win to see if they are on a winning streak, but limit their betting after hitting a loss.
Social animals
This is the kind of gambler you'll usually meet in a regular casino as they are in it for the company, not as much the game itself. Considering this mentality, online gambling isn't the kind of entertainment these people would enjoy much. However, sometimes they join online games for the social status or some other personal reason.

Strategy: As this type of player isn't particularly interested in winning, flat bets would be the best policy for them. These people have good self-control, so they would be able to minimize their losses.
Professional players
These are the people who have years of experience and know all the betting systems. They might also have a few personal strategies and are often inclined to share their expertise with others.

Strategy: Due to extensive experience, this type of players utilize a variety of betting approaches depending on the circumstances. However, they are prone to getting overconfident. To avoid problems, this player should set strict limits for him/herself.
Aggressive players
These people go all out to win big and play very aggressively, which translates to getting reckless in some cases.

Strategy: This type of player must set a limit for themselves BEFORE starting a game and make it impossible to continue once they hit it. Otherwise, they might be too caught up to stop. These are people most at risk of developing a gambling addiction.
The people who are completely new to the world of online gambling react differently, so they quickly progress into one of the categories mentioned above. However, before this they are confused and place bets erratically and without any clear system.

Strategy: Beginner players should stick to the safest betting strategies, which means flat small bets. It would be best to seek guidance from more experienced and trusted friends as well as study specialized resources. In the meantime, try play-for-free games to learn more about the mechanics of betting.
Universal Bankroll Management Tips
There is only one rule to efficient bankroll management that works for everyone and it goes like this:
Never deposit more money than you can allow yourself to lose
As instant electronic money transfers make it possible to make a deposit while playing if you are on a roll, you need to put in place safeguards that would prevent you from pouring more money into your account. Setting a spending limit would help, even though you might be frustrated with it at first.
Another efficient and 'safe' money management strategy is to risk only 1% of your total bankroll. This means that even making your maximum allowed bet (1%), you wouldn't lose much if it doesn't score.It's true that the house always wins in the long run, but such is the nature of gambling. Managing your funds efficiently and not making huge bets would allow you to enjoy yourself and win occasionally so that you can stay interested in the game.
Please bear in mind that there are unreliable online casinos that would use all kinds of tricks to invite you to spend more money. Therefore, you should only play with reputed portals that have a variety of responsible gambling policies (also, read our guide on picking the most trustworthy casino!).