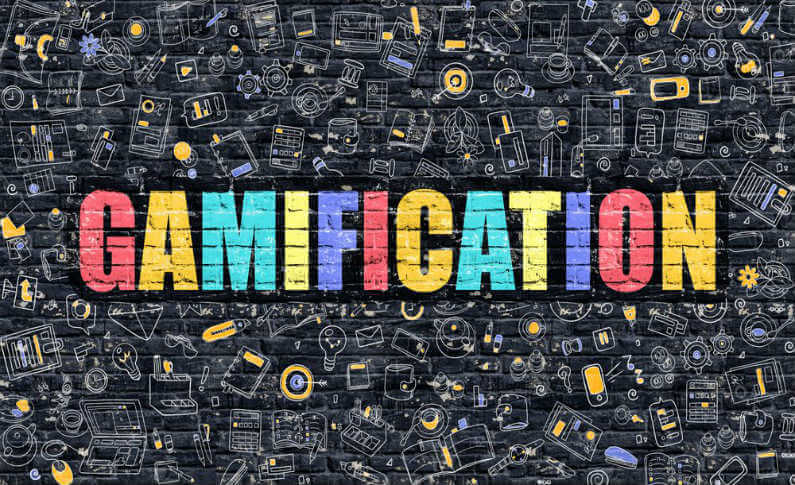 Casino Gamification: A Modern iGaming Trend
Gamification is taking the iGaming industry by storm. This modern trend refers to the use of video gaming elements in non-video game platforms to highlight the most significant aspects of those particular platforms. The concept of gamification is nothing new, but the online gambling industry has taken it to a whole new level. 
To help you understand how gamification is being used in online casinos, we've produced an in-depth guide. More specifically, we'll talk about things such as: 
What Is Gamification in a Nutshell and How Does It Work?
In simple terms, gamification is converting a non-game activity into a game. Generally, it's all about turning something that's not fun to everyone into something that will keep you on the edge of your seat for months. Casinos do this by bringing game-playing elements to all facets of a gaming site, thus giving players a more entertaining experience. That's why we're seeing more and more operators implementing distinctive video game characteristics and in-lobby features. 
Here are some examples of the gamification elements frequently used by casinos: 
Loyalty points 

Level-up progress bar 

Avatar creation 

Leaderboards 

Map completion 

Shops and in-game currency 

Various forms of challenges and missions 

Player vs player interaction 
Basically, gamification provides an extra layer of entertainment and engagement to otherwise dull tasks. So, if you don't like the gambling part of casino games, you're undoubtedly going to love the gaming part of it – mainly because there's a reward waiting to be claimed if you outperform your fellow punters. Let's face it – deep down inside, we are all competitive and love a good friendly match! 
Gamification provides a fantastic platform for rewarding and encouraging dedication by turning the traditional gaming session into an adventure – one that awards players in numerous ways. Best gamification casinos help people live more exciting lives and form healthier habits. They provide a sense of self-fulfilment to obtain a new badge or earn points while triggering our deeply-rooted drive for competition. 
Gamification in Casino Games
Although it may sound like a paradox, not all casino games are gamified, and integrating this concept to them is relatively new. As you are probably aware, casinos have the edge on gambling games, and that's not going to change. So, adding features to games to reduce the edge doesn't sound quite realistic. 
What you do find in gamified casino games, however, are mechanisms to win more without increasing your actual chances of winning. It's all kinda fuzzy; we know that, but bear with us for a bit longer. For example, you're playing a blackjack game where the house edge is somewhere between 1.5–2.0%. Gamification tools may not help you reduce that percentage, but it may boost your bankroll and give you an extra chance to beat those odds. 
Through gamification, casino operators lend you a helping hand by offering increased multipliers, blocked off reels that can be activated, or quest that offers a chance to earn substantial amounts of money. Again, these won't change the Return to Player rate, but the potential money you can win increases dramatically. 
How Did Gamification Come to Be and Why Do Casinos Need It?
By web standards, the iGaming is a rather old industry, having been launched two decades ago. The first casinos that stepped into the iGaming waters were quite basic and featured only a handful of games; however, it was a groundbreaking concept nevertheless. So, for that first generation of players, online gambling allowed them to play their favourite casino games from the comfort of their homes, and that was a mind-boggling concept at the time. People were amazed by the quality of these creations.
However, as technology evolved, players' demands and expectations grew. Players started taking cutting-edge graphics and sophisticated platforms for granted, and they became accustomed to playing casino games from virtually any device, including tablets and smartphones. Consequently, the competition between iGaming operators became stiffer, as online casinos always had to come up with new ways to entertain and keep players engaged. 
Advances in technology allow software providers to produce better games, and the demand for high-quality games are endless. Operators are striving for innovation, and so are the players. Today's players are tech-savvier than the previous generations, and won't be satisfied with anything ordinary or conventional. Creativity is essential nowadays, and casinos that can offer something unique gain a competitive edge over others. 
Why Is It so Popular?
Although gamification is a 21st-century term, the reason why it's so appealing comes from an older source. Our natural affinity towards competition, excelling, and achievements is deeply ingrained in us. We all love a good competition, especially with people with whom we share mutual interests, like gambling. Gamification tools like tournaments, duelling, and leaderboards bring out the competitive spirit in us. Seeing that you've reached the #1 spot on the leaderboard brings a sense of satisfaction, especially when the reward for it is quite lucrative.
Players find casinos that allow customised gameplay more appealing. Having a unique avatar of your preference creates a stronger sense of engagement and connects you with the casino on a deeper level. Having daily missions that you need to accomplish to progress makes you more inclined to play. 
Different Forms of Gamification
The concept of gamification is expressed in multiple ways, which is one of the reasons why it's so effective. However, operators cannot lose focus on the core reason for its existence, which is why they usually stick with three or four popular elements. Ultimately, it's all about creating the best possible casino experience. And they accomplish it through game immersion and plenty of rewards to go along with it. 
We've analyzed the most popular gamification elements for you to get the idea of what to expect from online casinos that have added these innovations. 
Leaderboards
Leaderboards are implemented in a wide range of gaming styles, from multiplayer games to shooters. This tool seems like a natural fit for online casinos since many operators are already running promotions that involve ranking systems. Leaderboards are straightforward in structure, which makes them ideal for all levels of players to enjoy. One example of leaderboard gamification would be when casinos require players to play slots in particular order and for a specific amount of cash in order to climb on the ladder. 
The more points you score, and the better you perform, the faster you'll reach the top spots on the leaderboard where the massive prizes await. Some casinos allow players to share their successes on social media platforms.
Missions
This is the most common type of gamification used in online casinos nowadays. The concept is similar to that of online multiplayer games. Mission-based promotions come in a variety of versions and may include a journey through a 2D map where players unlock new areas and locations as they progress. Sometimes, the goal of the mission can be to play a particular number of spins or achieve a big win in a specific game. In other instances, you may have to accumulate a certain amount of Wilds or other symbols on the reels. 
Mission-based gamification tools boost the intensity and the immersion factor considerably. When players complete these missions, they can achieve or unlock additional points or bonuses. Some of these quests may occur while you're playing slots. You may need to complete a specific bonus round or win a particular amount of money to unlock new prizes and bonuses in your mission. 
Loyalty Programs
Loyalty or VIP schemes are not new to online casinos. In fact, they've been around since the early days of iGaming. Loyalty points, as the name suggests, reward players for being loyal and playing games regularly. The most common point system works of betting frequency. For example, you get one point for every $10 wagered on casino games. The more points you accumulate, the higher your status on the ladder becomes. And the more your progress on the ladder is, the bigger the rewards you'll receive. For example, you may redeem 2,000 loyalty points for a weekend at some exclusive resort or a 7-day trip to the Bahamas. 
Social Media
Social media is a significant part of many people's lives. As such, it can be great for gamification, as it allows casino operators to receive some free publicity via their patrons. Players can share their successes with their Facebook or Twitter friends, and create much-needed exposure to online casinos. Some casinos even award players for spreading the word about their business on social media platforms.