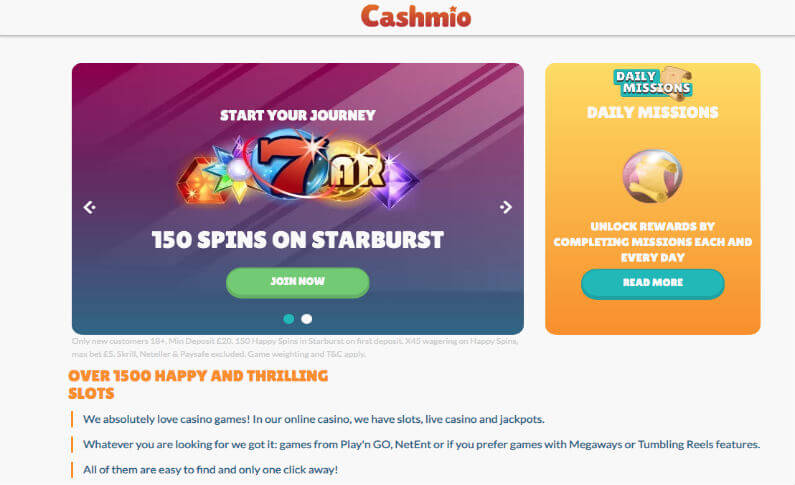 Cashmio Casino Launches a Brand New Site
Virtually every online casino attempts to gain a competitive edge in the fiercely competitive iGaming market by adding new stuff to make players' experience more enjoyable and rewarding. Some operators add new bonuses and games, while others, such as Cashmio Casino, work on improving their website. 
Improved Performance for Smooth Gaming
If you have recently been playing at the happiest online casino, then you must have noticed that the site has a brand new feel to it. The operator made several adjustments to deliver an updated website with a brand new design and improved features. The outstanding overall casino experience here is guaranteed through smoother performance, faster games, and more straightforward navigation.
Here is what Maria Boelius, the co-founder and CEO of Cashmio, had to say: "We have carefully listened to our customer feedback and made some improvements that will enhance the gaming experience 360 degrees. Cashmio 2.1 will not only look new and fresh, but it also will work better, and the games will load faster. "
Cashmio has rolled out the new look site in November 2019, and the operator plans to implement new tweaks slowly but surely. By seeing the motto of the new site – simpler, faster, and happier, we can't help but notice that the Cashmio development team is giving their absolute best to provide its users with fabulous gaming experience. 
What Kind of Adjustments Are We Talking About?
Once you navigate your way through the Cashmio website, you'll instantly notice that the navigation menu that once stood to the left screen has been completely moved out of the picture. Honestly, that was a much-needed change as it was kind of a poke in the eye. 
Before the updated version of the site came out, you couldn't try out the games and the promotions offered without registering at the site. But not anymore. So, it's reasonable to deduce that the operator has made the welcome page, well, more welcoming. 
One notable change can be seen as soon as you arrive at Cashmio. Namely, Cashmios are no more! Do you remember those crazy-looking characters who amused you while you were trying to figure out how to win extra cash from bonuses? Well, the operator has cut them loose, so say goodbye to Bink and the gang!
So, to sum it up, what kind of novelties did we find at Cashmio? As as soon as you step your foot into the Cashmio kingdom, you'll be shown a taster of what to expect from the new site. The first door will take you to the never-ending casino library of 1,500 games or so. And while you try to decide which one appeals your taste the most, you can sign up for exciting daily missions.
This is an excellent way of displaying lucrative deposit bonuses and Free spins that can be used on all the casino favourites. If you're a competitive guy, then Cashmio Champions races are perfect for you. Compete against your brothers in arms to land a top spot on the casino leaderboard and win hefty prizes each day.
One thing that the developers haven't changed is the massive jackpots! Progressive jackpots with a prize pool that grows with each passing minute are still a popular feature and, considering that one such jackpot (Mega Fortune by NetEnt) has paid over £3.7 million, how couldn't they be popular? 
Apart from the visuals, Cashmio 2.1 will boast more functionality, which reflects in navigation speed and improved responsiveness. This means that all the games will work faster, and the gameplay will run much smoother. 
About Cashmio Casino
Ever since it was established in 2015, the Cashmio Casino has been making its name in the casino industry. With a host of generous promotions being offered every day, coupled with innovative slots from Microgaming, NetEnt, Betsoft, and other titans of the casino industry, Cashmio Casino represents an all-in-one gaming hub suited for everyone. Cashmio Casino puts players' safety as the priority #1, hence the licenses from the most reliable gaming authorities in the business – UK Gambling Commission and the Malta Gaming Authority.
Featured Casino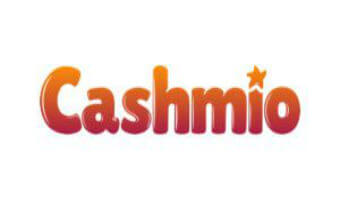 Cashmio Casino offers a really nice Welcome Bonus of 50% up to €30 + 20 FS to new players. The range of different slots is also pretty impressive. Give it a try today!