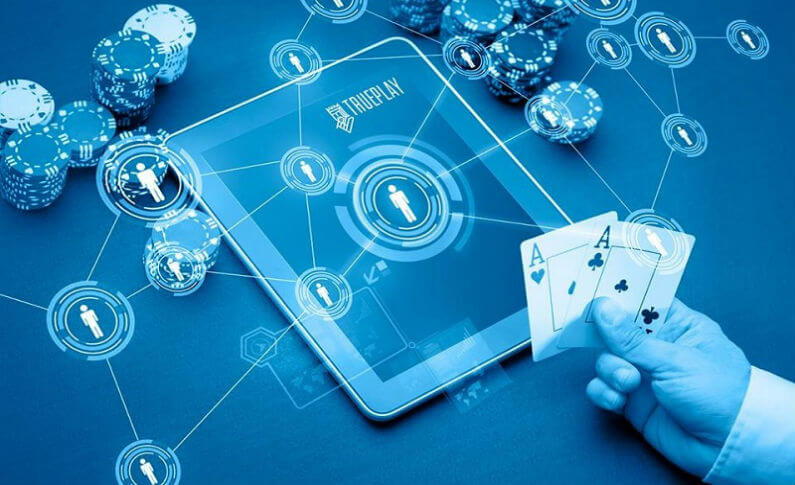 Posted in Industry
May 18, 2019
Big Data in Online Casinos: Changing the Industry
Online gambling is becoming one of the most lucrative and fastest growing industries in the world. There are no signs of slowing down, as more and more people are becoming interested in online gambling. Creating an online casino account sometimes takes less than a minute, and it isn't even required in some cases.
How do the biggest and most influential companies know exactly what you want and need and how do they reach new customers?
The answer is simple — by using big data analysis for smart marketing. Whether you're trying to get into the industry or you're just a consumer, it is helpful to get at least a little bit of knowledge on this topic, as it explains how the consumer behaviour translates to your upcoming experience within the online gambling industry.
What Is Big Data Actually?
Just as you would imagine, "big data" is a term which describes massive amounts of data that businesses use on a daily basis. Data can be unstructured and structured. The main feature of big data systems is that they allow inspection, scrutinisation, and examination of data in order to get insights which will help businesses make better decisions and develop better business plans.
Today we will focus on online casinos and learn how they process their data. However, note that the online gambling industry is not the only one that benefits from collecting information. When we say "collect information or data", that doesn't mean that someone is storing your private data and using it for who knows what.
That simply means that the casinos you visit are storing, analysing, processing, and using the data you willingly send them to optimise your user experience and make the entire process of online gambling a lot more enjoyable and convenient for you. Online security is taken seriously by the authorities, as you can tell by the recent Mark Zuckerberg's Senate hearing.
How Do Online Casinos Use Big Data Analytics for Marketing?
One of the main reasons casinos, as well as other business entities, collect this information is to create successful marketing campaigns. Some of the details they get at the end of the data analytics process could show which games are the most popular at specific areas of the world, or which countries like a certain game or a feature the most.
The entire process starts with basic data input and ends with optimal solutions, and it is not as simple as it looks.
There are four key principles:
Ingesting

Storing

Analysing

Visualising
Also, this isn't a straightforward process which goes from A to B to C. Storing and analysing, as well as visualising, might be repeated many times before specific answers come out of the process. The longer a certain collection of data is processed, the more accurate the results will be. The amount of information that goes in is another important parameter.
Online casinos are able to use big data on an individual level. Determining how loyal a customer is can help casinos provide perfect bonus offers to customers. It is something that helps both sides — the customer gets the perfect promotional offer which he/she can choose to accept or not, while the casino increases the cash flow in case the customer decides to make a deposit.
In the end, you are the one getting better odds (based on your previous activities) or getting personalised bonus offers.
Latest Welcome Bonuses

How Can You Use Big Data to Increase Your Odds of Winning?
If you think that there is no possible way to do this because it's too complex, think again. You don't have to do anything but search for certain data online. It's not up to you to find the starting data, do the entire process we went over in the previous section, and get the results to improve your chances of winning. All you need to do is look online for optimal solutions.
To prove how powerful big data can be, let's talk about Google's and Microsoft's attempts to guess the outcomes of 2014 World Cup matches. Google managed to predict 14 out of 16 outcomes correctly. Although Microsoft did better, they didn't land a perfect score, staying at 15 out of 16.
All of that was based on big data analytics. Of course, that doesn't mean that we will be able to predict the results of all matches in the future, but it is great proof of the big data concept and its power. Variables such as human error and black swan events are always active and might occur at any point.
Now, one thing to be aware of is that if you can access these pieces of information so easily, you can bet every single casino out there has already gone over every single detail of the reports. That being said, you might give it a shot and try to get a slight edge over other players. Still, chances are quite slim that you'll manage to fool the casinos.
On the bright side, that is a good thing, as it means that the casinos are doing their job well, and you can only imagine how complex coming up with all the odds, promotions, bonuses, RTP and house edge percentages is, even if most of that is automated.
Final Thoughts
As you can see, although this topic appeared to be complex to understand at the beginning, that isn't really true. Big data is simply a tool companies use and will keep using in the future to improve user experience both globally and individually. That means that you will most likely find online gambling more convenient and entertaining at your casino of choice, and not that they are stealing and storing your private information, as many people think.
Certain technologies and systems, such as artificial neural networks, deep learning, machine learning, virtual reality, augmented reality, and blockchain seek implementation in rising industries, such as online gambling. It is only a matter of time when these businesses will start implementing all available resources, changing the way online companies operate forever.