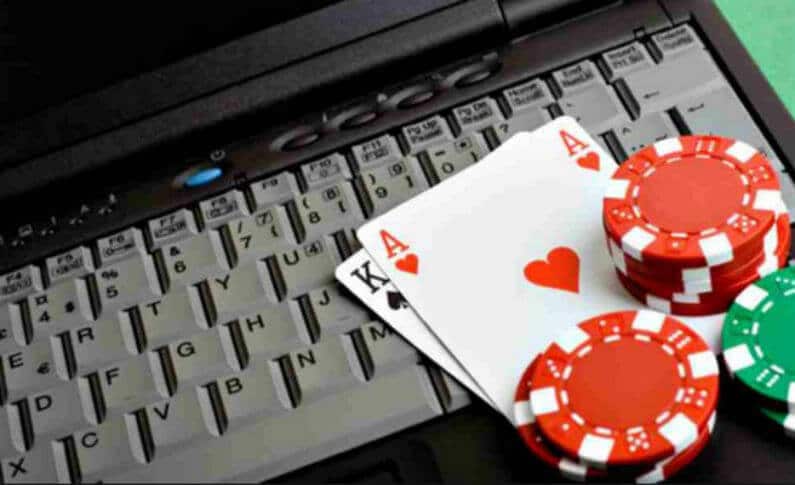 Access to Information, Online Casino Review Sites Boost iGaming to Become a $56 Billion Industry
In an age of new technologies, the internet and social media, certain trends have been established, redefining the way people get information, conduct business and socialize with one another. Take the case of social media – with the popularity of Facebook, Twitter, Tumblr, Pinterest, Google+ and Instagram, socialization and communication changed dramatically. Instead of the usual face-to-face communications, individuals can now communicate in real time, regardless of geographical distance and boundaries. The same is true for different industries, online casino gaming included. Thanks to new technologies, the internet gaming has grown by leaps and bounds, from $35 billion in 2013, the market is projected to grow to an astonishing $56 billion industry by the end of 2018.
Online Gaming Industry – How the Casino Industry is Segmented
In online gaming, a player wagers a specified amount, on the outcome of a play using the internet and other technologies. Today, the most popular forms of online gaming and activities are poker, classic table games like roulette and baccarat and slot games. Of these casino games offering, the largest segment today is sports betting. Other popular segments in internet gaming are casino style gaming that includes slot games and poker games.
Although online casino gaming is continuously growing, land-based casino gaming generates the larger income. In fact in 2015 alone, it was predicted that the gross winnings that can be earned on land-based casinos will exceed $317 billion, and the largest percentage of winnings were achieved in the United States. And as a testament to the growing influence of casino gaming, the industry contributed $240 billion to the US economy, and has employed more than 700,000 employees.
Review Websites, Access to Information Power the Popularity of Online Casinos
Compared to 5 or 10 years ago, the online casino is primed up for better days and profits. Why? This can be directly linked to the popularity of online casino reviews sites and other websites where customers can access information and details about casinos and promotions. Just take the case of TripAdvisor, one of the leading travel review sites online. Although the site is built on a basic premise, as a site for travel reviews, this is valued with a $13.6 billion market capitalization. The reason is its value to customers – this has become the go-to website when it comes to accurate and authentic reviews for resorts, hotels and other tourist spots. Under the Trip Advisor model, more customers and travelers are encouraged to post reviews, which in turn spur the amount of information that they can get as well to plan a safe and satisfying travel.
This same model is now applied in the internet gaming industry, that helps spur the popularity of online gaming and casinos. Today, casino regulars and players are always on the lookout for information and new leads on where to find the best casino games and casino environment, and these review websites have become the hub for casino news, reviews and casino information. Through these websites, they get to know what casinos to try, casinos to avoid and the usual 'red flags' that should be considered.
Access to Information Leads to Better Customer Engagement
Using these review websites and online forum, casino players and regulars can learn more about the casino, including unbiased reviews. Players also get to learn some insights on everything from the layout to the promotions and perks given. Through the information offered by review websites, customers and casino players get to know the security level of the online casino, and verify if these are licensed or not. By using all the information and details provided on these sites, customers become informed and responsible casino players where they can finally decide if one casino is worthy of sign-up and a membership. For example, you can be sure with the fact that PlayGrand Casino and Sir Jackpot Casino are safe places to place your bets at, since they are two of our best ranked online casinos. This arrangement, the availability of forums and review sites, allow the online casino industry to become a $56 billion industry and growing.
Featured Casino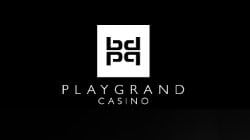 PlayGrand Casino is a formidable and fast-growing online gambling platform where you can find everything you need. It's secure, licensed, and offers numerous banking options. Overall, the casino is easy to navigate, so even beginners will be able to understand all the ins and outs of gambling online. Unfortunately, the customer support service is only available at specific times, which makes contacting them difficult for international players. The casino offers hundreds of top-quality games from leading software providers and some of the best bonuses and promotions you can find.
Forum Help Educate and Empower Casino Players
Aside from review websites, a casino forum or community also serves a purpose in educating and informing casino players and regulars. Communities and forum serve as discussion boards for players to discuss player concerns and share their experiences which can help other players. Here, some players get to know more about the casino services, learn which sites offer the best perks and discover which casinos should be avoided due to unfair gaming practices. Some forum and communities even list down problematic websites or 'rogue casinos' that players should avoid when playing.
Thanks to the internet, and the technologies that come with it, more casino players are able to educate and inform themselves about the industry and the services offered. The easy access to information empowered more customers to explore the online casino environment, and spend money in online casinos. And this customer empowerment and easy access to information are the factors that drive the growth of online casino industry.