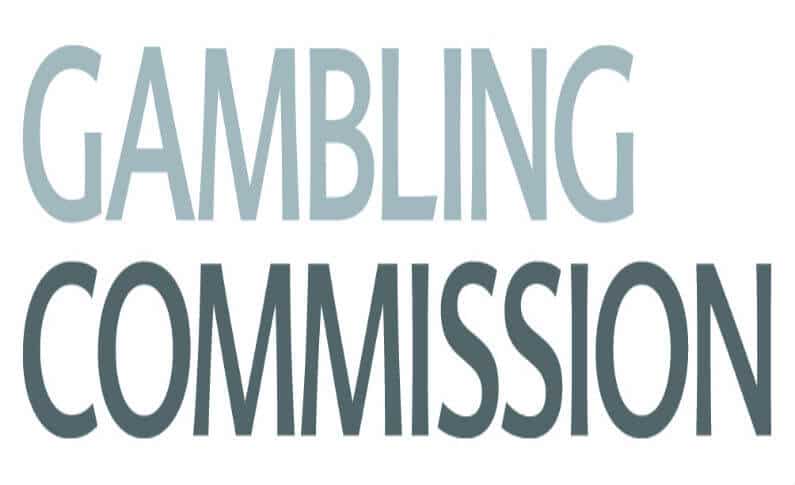 5 Popular Online Gaming Licensing Jurisdictions and What It Means to You and the Industry
The online gaming industry is a fairly competitive, demanding and highly regulated industry. While you may have read a number of accounts suggesting that online gambling is all about fun, entertainment and money, there's more to what meets the eye. Rules and regulations are in place, with certain policies that must be followed and acted upon which affects not just the online casino operators but the casino players as well. Just take the case of online gaming licensing and licensing jurisdictions – licensing jurisdictions play a crucial role in sustaining the casino business and entertainment, and directly affects both the casino operators and the casino players and enthusiasts.
For the casino operator and would-be investors, the license is a stamp of approval, a go-signal to engage in gambling activities and services in the selected country or territory. Without the license, the operations will not take off, and would be considered illegal. And for the players and consumers, licenses and the jurisdictions that offer these can serve as a guide in choosing what casinos to choose. Licensing agreements (or the absence of it) can be used as a litmus test, to see whether the casino is a worthy platform to check out or one that must be avoided at all cost.
All the online casinos that are presented at HitCasinoBonus, do have licenses in various jurisdictions – that's one of our quality stamps.
So in acknowledgment of the importance of licensing jurisdictions and what they mean to the business, we list down the most popular and important jurisdictions in the world that every responsible casino player should be aware of.
United Kingdom (UK Gambling Commission)
With a jurisdiction in Great Britain, the UK Gambling Commission is one of the most popular licensing bodies out there, with its stamp of approval carried by some of the leading online casinos. The commission started out under the Gambling Act of 2005, and after 2 years, it took complete responsibility of online gaming in Great Britain, covering bingo, betting, arcades, slot machines and lotteries. It also covers remote gambling, specifically online betting through the use of communication devices.
As a leading licensing jurisdiction in the world, it offers licenses to applicants, provided that gambling is not used as a source of crime or associated with crime. Also, it makes sure that children and the vulnerable are protected, and games and services are conducted fairly. The company is headquartered at Victoria Square House, Victoria Square, in Birmingham.
Top 5 Casinos With License From the UKGC

Malta (Malta Gaming Authority)
Driven by its core values of 'Transparent', 'Humane', 'Innovative', 'Neutral' and 'Knowledge', the Malta Gaming Authority is considered a top licensing jurisdiction highly sought after by many casino operators and investors. As a licensing and governing body, the office is in charge of the licensing and the regulations of land-based and online gaming in Malta. It is a one-stop licensing hub, and currently offers 4 types of licensing agreements, depending on the needs of the industry and applicants. Currently, the body offers Class 1, Class 2, Class 3 and Class 4 licenses. Class 1 refers to remote gaming license where the operator is in charge of managing the risks. Class 2 is applicable to sports betting, Class 3 refers to license to advertise gaming and Class 4, refers to the license to manage remote gaming. Currently, the most popular market in Malta is online gaming, and roughly 10 percent of all online casinos are licensed by the body.
Gibraltar (Gibraltar Regulatory Authority)
Together with the UK Gambling Commission, the Gibraltar Regulatory Authority also provides licenses to companies and gambling sites with proven track record and in great financial health. As of today, the institution has given licenses to a number of premium online casinos and gambling companies including Coral Casino, 32Red Casino, Cassava Enterprises Ltd, 888 Casino, Gamesys, Nektan (Gibraltar) and IGT (WagerWorks) to name just a few. As part of the licensing rules and agreements, the company requires that all applicants should test and certify their games and services. Some of the approved testing houses are eCOGRA and iTech Labs.
Featured Casino
888 Casino continues to be the undoubted leader in the online gambling industry since its launch in 1997. The casino is offering the largest number of games for online gambling covering the array 888 Backgammon, 888 Sports, 888 Bingo and 888 Poker, to provide the unmatched online gambling fun. Read through our review and learn how to claim a huge Welcome Bonus package worth up to €1,500! 18+ only, T&Cs apply (see link below)
Isle of Man (Gambling Supervision Commission)
Established in 1962, the Gambling Supervision Commission of the Isle of Man is another popular licensing jurisdiction. Its main job is to license land-based casinos, but through the years it also added online gambling activities to its coverage. Just like other licensing jurisdictions, the Isle of Man ensures that the industry of casino gaming is free from crimes and that the young and the vulnerable are protected from risk and exploitation. It was one of the first jurisdictions in 2001 to offer legislation and rules that will benefit the e-gaming companies and also protect the players. Today, the rules and licensing regulations of the Isle of Man are more responsive, and ready to take in the requirements of the dynamic gaming industry.
Kahnawake (Kahnawake Gaming Commission)
The Kahnawake Gaming Commission is one of the earliest players in the licensing business. Kahnawake is actually an Indian territory, in Quebec, Canada. Dozens of companies and online casinos get its approval and license form this commission, including online poker rooms and land-based poker rooms that are physically located in the Mohawk Territory of Kahnawake. The commission was first established in 1996 based on the Kahnawake Gaming Law, as envisioned by the Mohawk Council of Kahnawake. Today, the commission has given and approved licenses for more than 50 gaming companies, representing more than 250 online casinos.
These are just five of the most popular gaming jurisdictions in the world. Although each commission has its own rules and policies in confirming applications, all share the belief that online gaming must be protective, open and free from criminal activities. So compliance and understanding of these licensing jurisdictions is a must not just for operators but for players as well. For companies, compliance means helping build a productive gaming community. And for players and consumers, and understanding of the jurisdictions and regulations can help promote an informed and responsible casino player.
At HitCasinoBonus – we care for players and enthusiasts. As part of our educational guides, we suggest that you read our section covering Responsible Gaming.